2nd Grade Embryology Projects
Find this page at:
go.ncsu.edu/readext?507710
Spring 4-H Embryology Projects
Every Spring Halifax County 4-H offers second-grade classes to participate in their own Embryology Project (Hatching baby chicks!)  Students will have the opportunity to experience, first hand the natural biological life cycle.
The Embryology Project aligns with the second-grade Essential Standard—Structures and Functions of Living Organisms. Each lesson is designed to be grade-level appropriate and correlated with the U.S. National Science Education Standards.
Participating in the embryology project will build on your student's natural curiosity about living things and the world around them. Students will be able to understand through a direct experience and discover the biological life cycle by listening, observing, experimenting and applying their knowledge.
The three sessions being offered for the Spring will approximately last 21 days. All equipment, eggs and necessary materials will be provided by Halifax County 4-H. This project is free of charge for 2nd Grade classes, all others will be charged $5 per class.
The three drop off dates for each session are: March 1st, April 10th, and May 8th.  The chick and equipment pick-up dates are as follows: March 23rd, May 3rd, and May 31st. For teachers that have never hatched eggs before or if teachers need a refresher there will be an opportunity to coordinate a teacher training.
To register your class for the 4-H embryology project please complete this form and follow the instructions on the google sheet!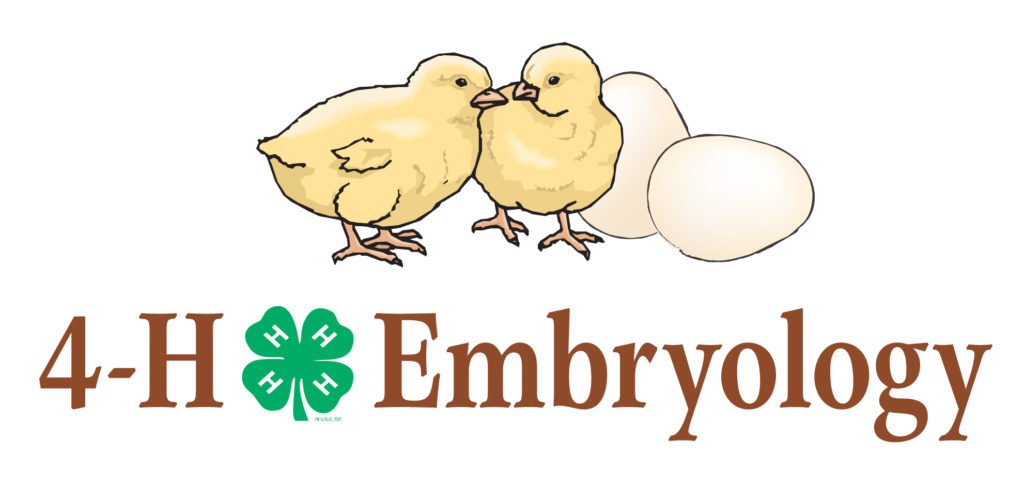 For more information about the North Carolina School Enrichment Programs please contact Kimberly Buonomo @ kimberly_buonomo@ncsu.edu or 252-583-5161 or you can read more about our Embryology Projects!